$109.99 $220.00
What you're looking at is the BeauTherapy Mask. Trippy, right? This Daft Punk-esque device is the latest innovation in skincare—and it's unlike anything we've ever seen.
Sleep with BeauTherapy Mask and wake up BE-YOU-TIFUL!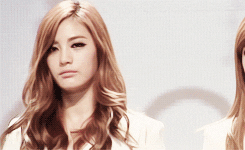 It has 7 variety of lights that can help you get rid of acne, dry skin, fine lines, uneven skin tone, wrinkles, pigmentation, and other skin problems. It also benefits by easing any pain, rejuvenation, and moisturizing.
Red light(630nm):whiten pale spot,tender skin and anti-wrinkle,repair damaged skin,smooth the fine wrinkles,shrink pores,hyperplasia of collagen.
Blue light(470nm):efficiently minimize and heal acne,repair the skin whithout leaving scars.
Purple light:it is red and blue dual-band light, a combination of two kinds of phototherapy effect,especially in healing and repairing the acne scar.
Laser light (White light):resolve age spots,improve fine lines and sagging skin.
Green light(520nm):Neutralazation,balance skin condition,relieve mental stress and effective dredge lymphoid and edema.
Yellow light(590nm):improve coarse skin and wrinkle,redness,fever,ringworm of the skin,increase immunity.

Green Blue light:

enhance the cell energy gradually,promote metabolism.
The world renowned BeauTherapy Mask  is not only a low-level light therapy LED facial mask that utilizes 3 wavelengths to provide a multitude of skin rejuvenation treatments to the face and neck. It's everything your skin needs for.
FEATURES:
Combating the signs of ageing
Nourishing the dermal and deeper lying epidermal cells epidermal cells
Speeding up the healing process
We're all attracted to a beautiful face. We like to look at them, we feel drawn to them and we aspire to have one. The skin is of utmost importance when people judge someone as beautiful. This BeauTherapy Mask will help you instantly achieve the face of your dreams! 
Through the easy-to-use remote control, you can set the intensity level of the light, ranging from 1 to 5.
PRODUCT SPECIFICATION:
Voltage: 110v- 220V/ 50-60Hz

Out put power: 10W

LED color: Red, Blue, Green, Yellow, Purple, Blue-purple, Laser

Style :Europe

 Plug(220V)  ,US Plug (110V)
TREATMENT TIME:

 
20 minutes (15 minutes red light, 5 minutes blue light). Intensity – 3 on the first day, 4 on the next and 5 on the next day and from now on. 
PROVEN BEFORE & AFTER RESULTS:
PACKAGE LIST
1 x LED mask
1 x USB controller
1 x User manual
1 x Power adapter
OUR POINTS CUSTOMER PROMISE
1.) 30-Day Money Back Guarantee
2.) Tracking Number for Every Order
3.) Safe Payment Via Stripe or Paypal
4.) Real People on Our Internet Helpdesks
5.) Best Price Guaranteed
Because of the HIGH DEMAND,
Please Allow 10-20 Working Days for Delivery.
NOT SOLD IN STORES! 
ADD TO CART NOW FOR 50% OFF + FREE INTERNATIONAL SHIPPING
​