$24.97
Want a stress relieving foot scrub that you can use immediately? This Exfoliating Foot Brush is the solution to your problem!
The Exfoliating Foot Brush can be added to a massage to exfoliate and soften your feet. This will leave your skin healthy and radiant. It will help you remove and exfoliate the dry and rough areas of your feet! 
This is the easiest way to clean up your feet! No more bending over, slipping, falling or straining. It is a foot-shaped pad that suctions to your tub or shower floor to provide a soft bristled surface for cleaning and invigorating your feet. 
Have a feet that is super clean in the easiest way! Use this Exfoliating Foot Brush!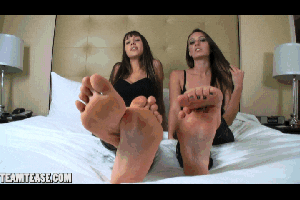 BENEFITS:
Relieve tired and achy feet.
Help to remove dry skin.
Sooth discomfort and pain.
Improving flexibility and range of motion.
PACKAGE INCLUDE:
NOT SOLD IN STORES! 
ADD TO CART NOW for 50% OFF + FREE INTERNATIONAL SHIPPING