$14.99
Wouldn't it be nice to have a hilarious prank in a party? We could think of a lot of pranks but there's an easy way to do it that could bring everybody in so much fun and excitement. 
We have SCANDLE available for you. Make a scandal with pleasure and in an enjoyment way through this amazing immortal candle that even if how many times you blow it off, the light will not easily blown out! Disguised as regular candles, these Scandles insist on staying lit, relighting themselves each time you attempt to blow them out. They come in an assortment of beautiful colors and include candle stands. Keep the fire burning!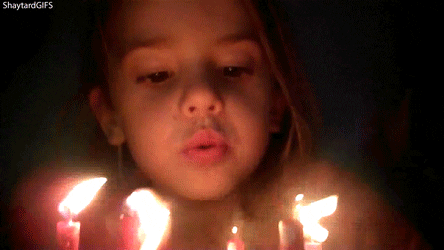 When it's finally time to extinguish these trick candles, just pluck them from the top of the birthday cake and submerge them in water. Finally, just wait a few minutes, and they'll be all set to be stored away for next time, or simply tossed in the trash.
PRODUCT SPECIFICATION:
Size: 10*5*1.5cm
It is smokeless product,a pack include 10pcs of candle
High quality environmental protection wax,food grade material
CAUTION:
Place magic birthday candles in WATER to extinguish .Be sure the flame is completely etinguished before putting candles away.

KEEP OUT OF REACH OF CHILDREN EXCEPT UNDER ADULT SUPERVISION. THESE CANDLES ARE NON EDIBLE.
NOT SOLD IN STORES! 
ADD TO CART NOW for 50% OFF + FREE INTERNATIONAL SHIPPING