$29.99 $60.00
The modern game of tennis is played by millions in clubs and on public courts however, before becoming the PRO in this game, we need to start somewhere else and do a constant practice of this sport. Now, we offer this HEAVY DUTY TRAINER TENNIS TOOL that allows you to easily practice and execute the sport.
While you are away from the court, this tool will still help you develop your stamina, increase your stylistic and strategic variety.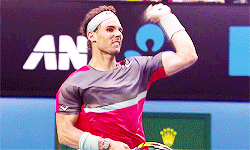 Accessory Type: Tennis String
Color: Orange Base + Yellow Tennis Ball
Product size: approx. 245*205*70mm
PRODUCT FEATURES:
Multipurpose trainer for practicing all your tennis skills; dual-swivel connectors keep cord from tangling

Builds quickness, hand-eye coordination, and stamina; 15-foot Kinetic Cord stretches up to 30 feet

Sets up virtually anywhere and stores easily; cord and training balls fit into base

No need for a ball machine or wall; rugged, non-slip rubber base for indoor and outdoor practice
PRODUCT DESCRIPTION:
Heavy Duty Trainer Tennis Tool provides a solid base for building your game. With the sturdy non-slip base and no-tangle Kinetic Cord, you get hours of dynamic practice to get your game - and your body - in shape. Practice all your strokes without needing a net, court, or practice partner. And improve your reaction time as the ball always returns to you.
Package Includes:
NOT SOLD IN STORES! 
ADD TO CART NOW for 50% OFF + FREE INTERNATIONAL SHIPPING